SRMC's Patient And Family Advisory Council Sets Initiatives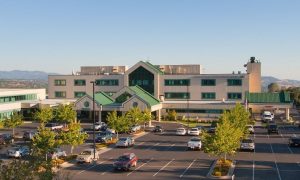 Adventist Health Sonora

View Photos
Sonora, CA — Sonora Regional Medical Center reports that several new initiatives are underway thanks to a new patient and family advisory council created last year.
It is made up of 10 community members that have used the hospital, clinics or other facilities within the past year. The initiatives include having a broader meal menu for inpatients, improving communication between doctors and patients, providing alternatives to blood transfusions and creating a safety net for those with mental illness, physical disabilities or other special needs.
SRMC Vice President of Operations Michelle Fuentes says, "Having input directly from patients and their family members gives us the opportunity to understand unmet needs and improve the overall experience for everyone who comes through our doors."
SRMC reports that the advisory council will meet again in March to discuss progress on the current initiatives and address any new matters that arise.