Fast Approaching Deadline For Calaveras Ballot Arguments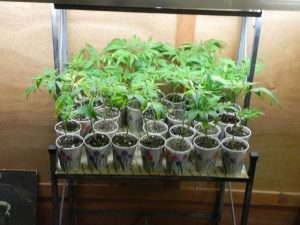 Marijuana Plants

View Photos
San Andreas, CA — Tomorrow is the deadline to submit arguments for or against several ballot measures that will go before Calaveras County residents in May.
There are four ballot measures for the special all-mail election scheduled for May 2nd. The most high profile is Measure B related to marijuana. Specifically, it would ban cannabis cultivation, processing, delivery, transportation and dispensaries. Click here to read an earlier article. There is no fee to submit a ballot argument, but each submission is limited to 250 words. The Calaveras County Counsel will also write an impartial response for each measure.
The other ballot measures, A, C and D, are special taxes specifically related to the Saddle Creek Community Services District, Copperopolis Fire Protection District and the Copper Cove Rocky Road Community Services District.
You can find more information about the specific measures, and how to submit an argument, by clicking here. The deadline to submit an argument is 4pm on Friday.