Seat To Be Filled On Tuolumne County Board Of Education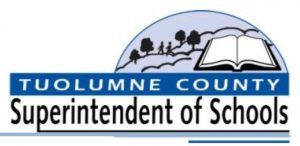 Tuolumne County Superintendent Of Schools Office

View Photos
Sonora, CA — Two candidates have submitted paperwork expressing an interest in filling an open seat on the Tuolumne County Board of Education.
The District Two seat, which covers the Columbia and Belleview school districts, was previously held by Joe von Herrmann, but he declined to run for re-election in November. Because no other candidates filed paperwork with the election's office, it becomes the responsibility of the school board to appoint someone to the seat. Two people submitted paperwork for consideration, Domenic Torchia and Nicholas Chernoff.
At the February 6 meeting, the board will interview the two candidates during the open session, and then potentially make a selection.
The Tuolumne County Office of Education has also recently been notified that the District Five seat will soon need to be filled as well, as member Linda Millhollin is moving out of the area and has submitted her resignation. The seat, which covers Jamestown School District, and a portion of Sonora Elementary School District, will be filled at a later time. The board has a total of seven seats.
The February 6 meeting starts at 4pm in the county school's main office at 175 Fairview Lane in room 217.