Habitat For Humanity Seeks Homebuyers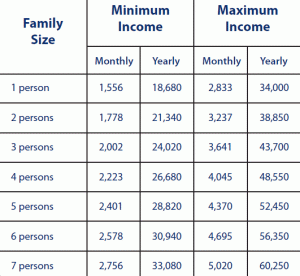 Tuolumne County Habitat For Humanity Income Requirements

View Photos
Columbia, CA — Habitat for Humanity of Tuolumne County will soon select four homeowners for the 2017 build cycle at the Parrotts Ferry Village.
The organization reports that applications will be accepted from February 28 – March 4. The special application acceptance days will be from 9am-4pm. In the meantime, application packets can be picked up Mondays through Fridays, during regular business hours at the Habitat Office at 14216 Tuolumne Road. You can also find the application by clicking here.
Applications must contain all required information and documents to be considered in the homebuyer selection process. To be considered, applicants must show a need for housing (living in substandard or unaffordable housing), demonstrate an ability to pay a mortgage, be willing to invest at least 300 hours of sweat equity towards construction, and plan to attend a homeowner education class.
All Applicants will be notified if they will move onto the second phase of the selection process. Click on the image box in the upper left hand corner to view the income requirements.