New Details On A Crash In Sonora That Stopped Traffic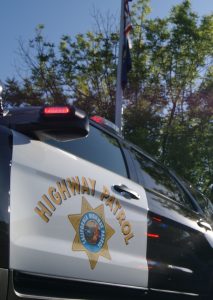 CHP patrol car

View Photos
Sonora, CA — A two-vehicle wreck on Highway 49 sent a Vic's Towing employee to the hospital and backed up traffic in Sonora.
The crash happened around 1:45 p.m. Tuesday near Preston Place in front of Vic's Towing.  The CHP reports 35-year-old Brooke Ramos of Tuolumne driving an SUV had stopped in the northbound lane to make a left turn into Vic's Towing when her vehicle was rear-ended by a Ford F-350. The pickup was driven by 63-year-old Rene Baylor of Angels Camp who the CHP says failed to see the stopped SUV.  The force of impact spun the SUV into the southbound lane blocking traffic.
Officers directed traffic for about 15 minutes as tow crews removed the wreckage. Ramous was taken by ambulance to Sonora Regional Medical Center suffering minor injuries.