Mother Lode Lawmakers Seek Report On Fire Fee Spending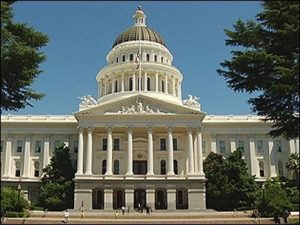 California Statehouse

View Photos
Sacramento, CA — Lawmakers Frank Bigelow and Tom Berryhill are introducing legislation calling for an annual expenditure report related to the $150 Fire Prevention Fee.
Approved in 2011, the SRA Fee is placed on owners of habitable structures within CAL Fire's State Responsibility Area. Assemblyman Bigelow says, "The taxpayers in the State Responsibility Areas have a right to know where their hard earned money is going. While I continue to oppose this tax on rural residents, these tax dollars are intended to be spent to mitigate the threat of catastrophic fire throughout California. There is no way to know if these dollars are being spent effectively, and it is the legislature's duty to ensure accountability."
Senator Berryhill adds, "If taxpayers in SRA areas are forced to pay a fee for fire prevention, I want to ensure every nickel collected is used to protect them from catastrophic wildfires…not just swallowed up in the bureaucracy."
Assembly Bill 211 would require the legislature to receive an annual expenditure report, indefinitely.