Wanted Man Captured In Sonora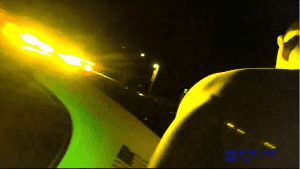 SPD Coon arrest

View Photos
Sonora, CA – Sonora Police Department credits a sharp eyed officer for capturing a wanted man.
The incident happened on Wednesday just after 630 a.m. when Officer Joel Memmer was driving on Stockton Road and recognized 30-year-old Levi Elden Coon, who is wanted for felony drug and misdemeanor warrants out of Tuolumne and Calaveras counties, walking along the roadway. Officer Memmer got out of his patrol car to confront Coon but he took off running. Officer Memmer jumped back into his car and gave chase with his lights and siren blaring. Coon jumped over a guardrail running along Woods Creek.
Another officer joined in the pursuit along with a Tuolumne County Sheriff's Deputy and assisted Officer Memmer in arresting Coon without further incident.
Coon was booked for the warrants and resisting/obstructing a Peace Officer.