Citizens For Responsible Growth Appeals Stone Mill Center Decision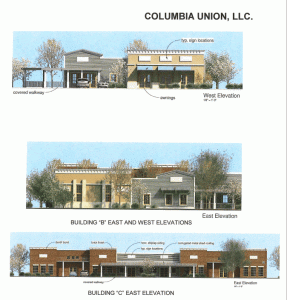 Stone Mill Center Project

View Photos
Columbia, CA — A group has filed an appeal over the Tuolumne County Planning Commission's approval of the Stone Mill Center project.
The planning commission earlier this month voted 5-0 to approve a site development permit, and a mitigated negative declaration, for the 16,000 square ft. retail center proposed at the intersection of Parrotts Ferry Road and Union Hill Road in Columbia.
The developers stated that the retail center would provide a boost to the economy as it would include a prompt care, in addition to potentially a dental office, hardware store, deli or other commercial entities.
The appeal was filed by Barbara Farkas, on behalf of Citizens For Responsible Growth. The issue will now go to the Tuolumne County Board of Supervisors for review.
Tuolumne County Community Resources Agency Director Bev Shane says, "The reasons cited for the appeal were concerns about traffic and piecemealing the planning process. Specifically, they (Citizens for Responsible Growth) are stating that this is the first step in a larger project, and the entire commercial project should be considered at this time rather than just the 16,000 square ft. proposal. They also cited growth inducement as a reason for the appeal, and that there were comments from advisory agencies that should have been incorporated into the conditions of the approval of the project."
Shane says it is unclear when the Supervisors will hear the appeal. It has not yet been scheduled for a future agenda.
As you can see in the image the 16,000 sq. ft. center would consist of three different buildings.