Shane Saluted For 36 Years Of Service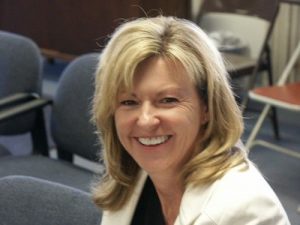 Bev Shane

View Photos
Sonora, CA — Outgoing Tuolumne County Community Resources Agency Director Bev Shane was given a standing ovation at Tuesday's supervisors meeting for her 36 years of service.
It was a packed house, and Shane received special proclamations from the board of supervisors, as well as from representatives in attendance on behalf of Congressman Tom McClintock, and state representatives Tom Berryhill and Frank Bigelow.
Many audience members, including past planning commissioners, praised Shane for her skills and ability, and also her love for Tuolumne County.
Shane concluded by saying, "To everyone here, you have touched my life in different ways and have given me memories that I will cherish forever. I wish you all the best as I leave county government to begin the next chapter in my life."
The proclamation issued by the supervisors notes that Shane was the first director of the Community Resources Agency, was involved with two general plan updates, and helped form and work with the Jamestown Planning Commission for 20 years. Some of the major projects she helped oversee during the review process included the Apple Valley Subdivision, Mountain Springs Subdivision, and the new Law and Justice Center.
The new Community Resource Director, who stepped into the role earlier this month, is David Gonzalves. Shane remains with the county, during the transition, through the end of this week.