Caltrans Has Few Cone Zones Next Week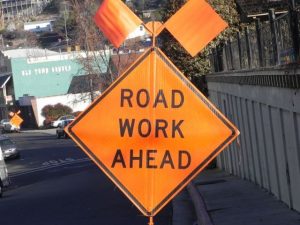 Road Work Ahead

View Photos
Sonora, CA — Caltrans crews will be working a couple of road repair projects along two Mother Lode highways next week but that does not mean Mother Nature will cooperate.
In Tuolumne County along Highway 120 overnight hours continue for work on the James E. Roberts Bridge at Lake Don Pedro, Sunday through Friday, holding up motorists for about fifteen minutes from 5 p.m. until 7 a.m. One-way traffic control will be in place during the daytime and could have drivers stopped for ten-minutes.
Of note, the $20.8 million bridge project will replace the bridge deck, and retrofit the structure for an additional 40 years of service, according to Caltrans.
Calaveras Cone Zones:
There will be up to ten-minute delays on Highway 4 from Batten Road in Vallecito to Meko Drive in Camp Connell as crews will be doing tree work from 6:30 a.m. until 5:30 p.m., Monday through Friday.
Caltrans notes this work will be done weather permitting, which could change with the storms sticking around next week.