18-Year-Old Suffers Major Injuries In Phoenix Lake Road Accident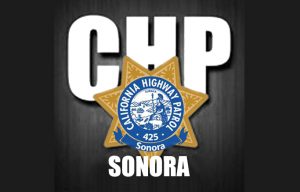 CHP Sonora

View Photos
Sonora, CA — Details about the Monday afternoon accident on Phoenix Lake Road near Paseo De Los Portales Road have been released. The incident involved a 1991 Toyota MR2 and a man standing near his Ford F-150.
The CHP's report says David Hudson, 64, of Sonora was traveling eastbound on Phoenix Lake Road east of Paseo De Los Portales Road and failed to make the right turn. The report notes cloudy weather and wet roads contributed in Hudson unsafely turning his vehicle as he negotiated the right curve.
The CHP report states Daltin Canida, 18, of Jamestown was standing next to a parked Ford F-150 on the south shoulder of Phoenix Lake Road when Hudson's car collided with the truck and Canida.
Candida suffered major injuries and was taken to Sonora Regional Medical Center by ambulance. No further details are available on his condition.