The SPARROW Project Helps Seniors With Depression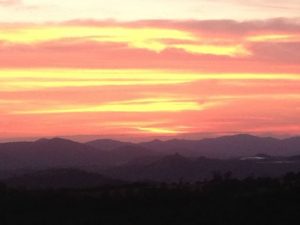 Sunset

View Photos
While it was a couple of weeks of merriment and joy for many, the holidays were a difficult time for those experiencing symptoms of depression. In January, family conflicts, grief over recent loss and even winter's shorter days still conspire to make the season blue.
Carlene Maggio and C'Anne Johnson, both with the SPARROW Project through the Mother Lode Office of Catholic Charities were Wednesday's KVML "Newsmakers of the Day".
The SPARROW Project, in collaboration with UCSF Institute on Health and Aging, is offering free counseling services to Tuolumne and Calaveras County residents aged 60 and older who are feeling lonely, sad and depressed. Those who meet the qualifications for participation in the project will receive either 12 weeks of in-home case management and therapy or 12 weeks of self-guided support from a senior peer counselor. All services are free of charge and the study provides financial incentives to participate in the form of gift cards for groceries or gas.
The project uses a treatment model called Problem Solving Therapy, or PST. This is an approach that is geared toward improving an individual's ability to cope with the difficulties they face in their lives, build on success and break the cycle of depression. Problem Solving Therapy is an evidence-based treatment model that has been studied extensively in urban areas. The UCSF research team headed by Dr. Brooke Hollister designed this study to determine if the model is equally effective at treating depression in people living in rural areas, given the different challenges they face, often including isolation and lack of access to transportation. The project is in its third year now and the outcome data suggests that people are benefiting from the service. It is the hope of Catholic Charities to be able to continue offering this program as part of a larger counseling department once this grant period is complete.
While the SPARROW project is available to area residents aged 60+ all year long, The winter months are often a time when feelings of depression become worse. All interested parties are encouraged to contact the Mother Lode Office of Catholic Charities at 532-7632 for more information.
The "Newsmaker of the Day" is heard every weekday morning at 6:45, 7:45 and 8:45 on AM 1450 and FM 102.7 KVML.