Columbia Woman Arrested For Attacking Father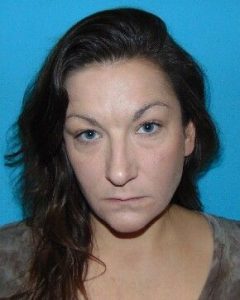 Amy Black

View Photos
Columbia, CA — The daughter was charged with elder abuse after she snuck up on her dad and began scratching him.
The incident happened on Tuesday just before 3 a.m. at a home along Italian Bar Road in Columbia. When Tuolumne County Sheriff's deputies arrived on the scene the daughter, 39-year-old Amy Black was drunk and swore at them. She refused to come out of her trailer.
The victim, Black's 69-year-old father, told deputies that he was asleep in his bedroom and awoke to loud thumps coming from the hallway. He says his daughter barged into his bedroom and started scratching at him with both of her hands. As he tried to get up, she apparently grabbed him causing them both to fall to the ground while she continued to scratch at him. The man suffered deep scratches to his face, arms and hands but declined any medical attention.
Deputies left the scene but returned a short time later and were able to get Black to come out of the trailer. She was arrested and booked into the Tuolumne County Jail for Elder Abuse. Her bail was set at $35,000.