Mother Lode Makes Cal OES Top Ten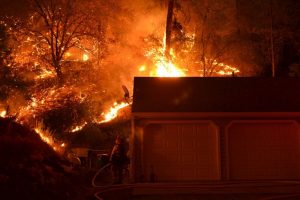 Butte Fire
Sacramento, CA – The Butte Fire and tree mortality grabbed spots on California's Office of Emergency Services (Cal OES) top ten stories of the year.
As the New Year approaches it offers a chance to look back on the past year, 2016. Some of the eventful moments included on the Cal OES list were the tree mortality crisis in Tuolumne County due to drought and bark beetle infestation and the Butte Fire cleanup in Calaveras County. The latter even provided a video showing the work that was done in the burn scar. It can be viewed by clicking the upper left-hand video box.
Other events making the list included the rescue in Placer County of a hiker and his dog, the epicenter of California's drought and a proposed earthquake early warning system. The top story was the sealing of the Aliso Canyon Gas Leak near Los Angeles. Click here to view all the articles on the list.