Patrolling The Highways To Ring In The New Year Safely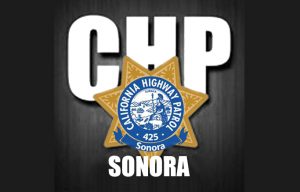 CHP Sonora

View Photos
Sonora, CA — The CHP hits the roadways in full force for a second holiday weekend in the Mother Lode.
As revelers ring in the New Year one key safety tip offered by the CHP is to always designate a sober driver.  The CHP's Maximum Enforcement Period (MEP) begins at 6 p.m. Friday and runs until midnight on Monday with all available personnel on duty.  Officers will focus on impaired and distracted drivers, speeding, and seat belt violations.
In 2015, the most recent statistic available, during the New Year's holiday 27 people died in collisions in California. Additionally, more than 920 arrests for driving under the influence were made during the 78-hour New Year's MEP. Motorists are asked to call 9-1-1 if they witness an impaired driver. It is best to get the license plate number and the location but the CHP advises do not try to stop the vehicle or follow it.