Former CA Lt. Governor Reinecke Passes Away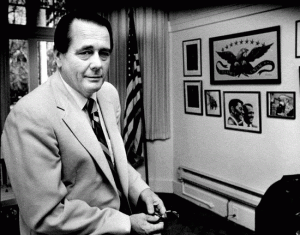 Ed Reineke

View Photos
California's Lt. Governor under Ronald Reagan has died at the age of 92.
Ed Reineke was elected to Congress in 1964 at the age of 40 and was appointed by Reagan to be Lt. Governor in 1969. The Associated Press reports that Reineke served until 1974, and had hoped to follow Reagan as Governor. However, his political ambitions were derailed after being indicted for lying about a 1972 phone call with President Richard Nixon's Attorney General John Mitchell, a key figure in the Watergate scandal.
After political office, Reineke and his wife operated a realty firm, as well as the Diamond R Ranch in Placerville. Reineke passed away of natural causes Saturday in Laguna Hills.