Forest Office Hours Changing For Season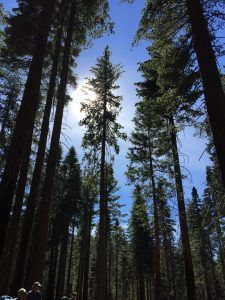 Stanislaus National Forest

View Photos
Sonora, CA – Starting on Tuesday, Dec. 27, the Stanislaus National Forest will implement new winter operating hours.
The times will change for the Forest Supervisor's office and all four Ranger District offices to 8:30 a.m. to 4 p.m.  "Visitors may not see any change since some district offices are already operating on this schedule," said Scott Tangenberg, acting Forest Supervisor.  "This action will ensure continuity between the Ranger Districts and the Forest Supervisor's office for visitors seeking permits or Forest information."
Forest spokesperson Diana Fredlund notes that there are also plans to change the summer operating hours to make it consistent across the forest year round. However, she indicates, "It's something we really have to discuss before we make that final decision because some of the places are so much more popular than others. It might be that some places like the Summit Ranger District might be open longer than some of our other ones just because they get so many visitors up there."
The winter operating hours will remain in place until April 15 of next year.