Columbia Cabin Destroyed In Fire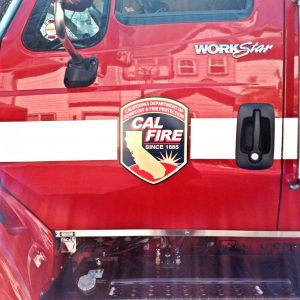 Cal Fire Truck

View Photos
Columbia, CA — A cabin in Columbia was destroyed after flames ripped through the structure.
Cal Fire investigators are actively trying to determine what set the home on Italian Bar Road near the Forest Road 3N11 intersection ablaze Tuesday around 10:45 a.m. When firefighters arrived on the scene the cabin was completely engulfed in flames. Spokesperson Lindy Shoff says, "The two-story cabin did end up burning to the ground. The cause remains under investigation."
Assisting in battling the blaze were Columbia and Murphys fire departments.