A Christmas Gift Of Hope And New Beginnings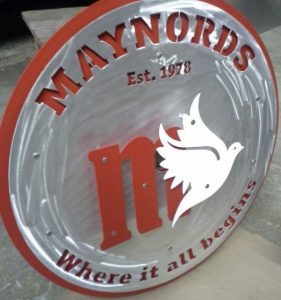 Maynord's sign

View Photos
Tuolumne, CA – It is a tradition during the holiday at Maynord's Recovery Center in Tuolumne to give the gift of change through a bed.
The center has been treating people suffering from addictions since 1978 when the facility opened.  The original owner's, both now passed, Bob Maynord in 1993 and his wife Joan this past August, started the tradition of giving out Christmas beds.  Joan's daughter and Director of Maynord's Shana Wren explains, "The Christmas bed is a gift of a 29 day program for one male and one female.  They do have to come the day before Christmas, so it's Christmas Eve.  What we're looking for is an essay or a letter on why they should be chosen."
Wren notes this is the first time that they are looking for applicants.  She believes, "Every year we usually receive between ten and twenty-five letters and I think because my mother's passed, people are not clear that her family continues the mission and that is to give back to the community."
Wren has already received five letters but she says they are from applicants who have already been to a rehab facility.  She stresses, "What we're really looking for is someone who has never had the opportunity of a residential treatment program before.  That's what really feels close to our hearts is that we be able to give it to someone who's never had an option for residential treatment before."
If you know someone or want to submit a letter, the deadline, Wednesday, Dec. 21, is fast approaching.  Mail Letters to Maynord's at Po.  Box 1657, Tuolumne, CA, 95379 or email to recovery@ maynords.com or faxed to 928-1152.  Walk-ins are also be accepted by calling 800-228-8208 for the location.