Columbia College Graduates 35 From Fire Academy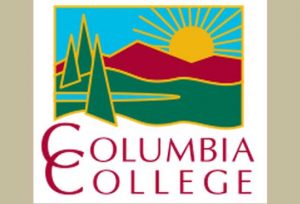 Columbia College Logo

View Photos
Columbia, CA — 35 Columbia College Fire Academy students will receive their graduation certificates at a ceremony Friday, December 16.
The certificates will be awarded based on the completion of the academic and manipulative training as mandated for a California Level One Firefighter. In addition to the "routine" fire training classes, specialized training was delivered involving Auto Extrication, Low Angle Rope Rescue Training, Incident Command System, Hazardous Materials Training, Seasonal Wildland Firefighting classes, Confined Space, Basic Power Saw Safety, and live fire suppression training, which was conducted at the Twain Harte's Fire Department Training Center.
Before applying to the state for official certification, students must still complete six months of full-time or one year of part-time field experience. Chief Shane Warner, Columbia College Fire Technology Program Coordinator and professor says, "Some of the graduates will apply or continue with reserve, intern and volunteer positions at local or state-wide fire departments since entering the academy. Many of the students will pursue associate degrees in fire technology at Columbia College." Instructor Andy Van Hoogmoed says, "Some of the students are already applying for seasonal employment with CAL Fire, Forest Service, and local fire agencies"
Speakers at the ceremony will include College President Dr. Angela Fairchilds, Mike Marcucci CAL Fire Battalion Chief, and Erick Vanderveer Captain with Hayward Fire Department.
The open to the public ceremony at the Oak Pavilion will start at 6pm.
The 2016 graduates include:
Colin Arendse
Connor Bailey-Gates
Robert Bebernes
Austin Blagg
Joshua Boykin
Johnathan Corona
Brendan Danicourt
Garrett  Davis
Coleton Fields-Richardson
Kelley Figley
Erik Findley
Tanner Hagstrom
Christian Johnson
Magnus Johnson
Clay Kassahn
Tyler Love
Mitchell Lubenko
Blake Marcus
Sterling Mayberry
Justin McCready
Thomas McIntyre
Myranda Miller
Meghan Myers
Randy Ogden
Alex Saenz
Cheraya Serpa
Bradley Smith
Dylan Souza
Justin Taylor
Frisco Townzen
Nathaniel Ulvevadet