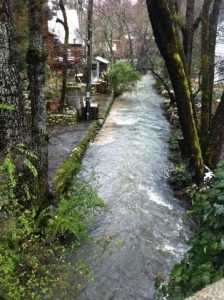 Murphy's Creek

View Photos
More rain and snow is expected Tuesday through Thursday.
The heaviest days of precipitation will be Tuesday and Thursday with lighter amounts on Wednesday.
Total rainfall will range from one to three inches in the Central Valley. A total of four to seven of rain is expected in the Mother Lode.
Some of the impacts will include travel delays due to slick, messy roads with the potential of poor
visibility due to heavy rain.
Roadway and small stream flooding is possible in areas of poor or clogged drainage.
According to the National Weather Service, snow levels will be around the 6000 foot elevation.
One to two feet of total snow accumulation is expected.