Tuolumne Man Sought Following Pursuit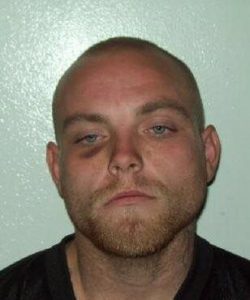 TJ LeCompte

View Photos
Tuolumne, CA — The Tuolumne County Sheriff's Office is seeking information about a man that fled law enforcement early this morning.
A deputy attempted to pull over a silver 2006 Ford Focus on Tuolumne Road North just after midnight because the vehicle had a cracked windshield. The car pulled into the Bear Creek gas station next to Black Oak Casino and the front passenger exited. The driver of the Ford then took off at a high rate of speed towards the stop sign at Tuolumne Road North and continued across the intersection onto Carter Street. The driver soon lost control of the vehicle and it ran into a dirt embankment. The driver exited the vehicle and took off on foot and avoided being captured. The Sheriff's Office says he is 28-year-old Timothy (TJ) Lecompte Jr. of Tuolumne. He is already wanted on two local arrest warrants for auto theft and assault. Anyone with information on his whereabouts should call 209-533-5815.
Also of note, the passenger was later contacted and released following questioning by law enforcement.