Rain Causes Ceiling Collapse At Sonora Store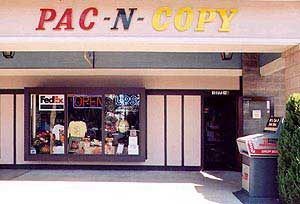 Pac-N-Copy at the Junction Shopping Center

View Photos
Sonora, CA — A store in the Junction Shopping Center is cleaning up after its ceiling came crashing down and water flooded the business.
Owner of the Pac-N-Copy Jen Bick says she opened the doors at 8 a.m. to find, "Basically the roof caved in. It was flooded through 50% of our store and we're cleaning it up as fast as we can. We're still open for business. We've had the electrician clear it. We're getting our computer network back up and we're ready to go."
Bick indicates it was the heavy rains that caused the roof leak and in turn the ceiling to come down. The store is open and all mail is getting picked up including U.S. Mail, Fedex and UPS. Bick is thankful that no one was hurt as luckily the collapse happened sometime overnight when the store was closed.