Sierra Nevada High Wind Watch And Freeze Watch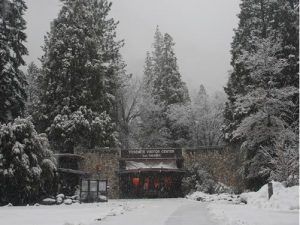 Winter In Yosemite

View Photos
The National Weather Service has issued a High Wind Watch for the Sierra Nevada from this evening through Friday evening.
Additionally, a Freeze Watch has also been issued for the Sierra Nevada from Friday night through Saturday morning.
Strong winds will develop late tonight and are expected to remain strong until Friday evening. Strong winds may peak during the early Friday morning hours near Yosemite National Park.
Winds of forty to fifty mph are expected with gusts reaching up to eighty mph.
Some of the impacts will include possible strong crosswinds, which can cause numerous trees to fall on structures and across roadways.
Highway 108 (Sonora Pass) and Highway 4 (Ebbetts Pass) are both closed for the winter. Highway 120 Tioga Pass is currently closed at Crane Flat but has not yet been closed for the winter.
A High Wind Watch means there is the potential for a hazardous high wind event. Sustained winds of at least forty mph or gusts of fifty eight mph or stronger may occur.