Tuolumne High Speed Chase Leads To Arrest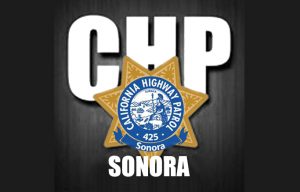 CHP Sonora

View Photos
Tuolumne CA — A Columbia man was booked into Tuolumne County Jail after leading CHP officers on a pursuit in Tuolumne.
It happened just after 10:30pm last night in the 20000 block of North Tuolumne Road. An officer attempted to pull over a 1988 Audi driven by 29-year-old Joesph Adam Alvitre because the vehicle had expired registration tags and did not stop at a stop sign. Alvitre continued driving and a pursuit lasted for 2.6 miles. Eventually the Audi went off the side of the road and hit several trees. Alvitre jumped out of the car and took off running in hopes of an escape. Another CHP officer pulled into a neighboring driveway and prevented Alvitre from getting any further. The suspect was then taken into custody without further incident. A Tuolumne County Sheriff's Deputy, and a department K9, arrived to assist shortly after he was taken into custody.
Inside the Audi, officials located a loaded .380 caliber handgun, suspected methamphetamine and drug paraphernalia.
Alvitre was transported to Sonora Regional Medical Center to treat minor injuries before being booked into Tuolumne County Jail.