Mountain Passes Remain "Temporarily" Closed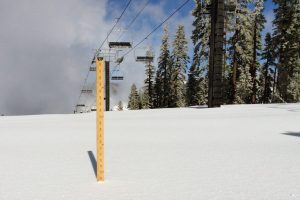 Snow Received Last Weekend At Dodge Ridge - the resort hopes to open in mid-December

View Photos
Sonora, CA — There is uncertainty if Highway 108 Sonora Pass, Highway 4 Ebbetts Pass or Highway 120 Tioga will re-open this season.
When it comes to Sonora and Ebbetts passes, Caltrans spokesperson Rick Estrada says they remain under a "temporary" closure, however, there is not currently an estimated re-opening date.  Last year Ebbetts Pass closed for the season on November 24 and Sonora Pass closed on November 27.
In Yosemite National Park, spokesperson Scott Gediman says Tioga Pass also remains on a "temporary" closure, and acknowledges whether or not it will re-open depends on upcoming weather conditions. This past weekend Yosemite received around 6-8 inches of snow in the higher elevations and three inches in Yosemite Valley, according to Gediman. Last year Tioga Pass closed for the season on December 9.
Clear skies are anticipated across the Sierra Nevada through this coming weekend, with the next chance of precipitation anticipated around early next week.
Currently Highway 108 Sonora Pass is closed near Kennedy Meadows, Highway 120 Tioga Pass at Crane Flat and Highway 4 Ebbetts Pass is closed near the Mt. Reba turnoff.
The elevation of Sonora Pass is 9,623 ft., Tioga Pass is 9,943 ft., and Ebbetts Pass is 8,730 ft.
On another note, the snow has been a blessing for area ski resorts. We reported last week that Bear Valley opened on Friday. Dodge Ridge, which received around 16 inches of snow this past weekend, hopes to open in mid-December, according to spokesperson Adam Fox.