Increasing Interest In Tuolumne County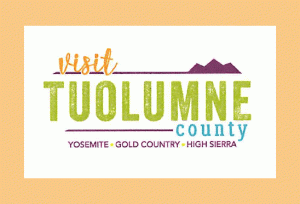 Tuolumne County Visitors Bureau

View Photos
Sonora, CA — Tuolumne County Visitors Bureau Executive Director Lisa Mayo reported this week to the Board of Supervisors that tourism is increasing in the county.
During Mayo's annual report she referenced the latest Runyan figures, produced annually for Visit California, and taking into account 2015 statistics. The report shows that Tuolumne County saw an increase in visitor spending of 6.5% from the year prior. Total direct travel spending in Tuolumne County was $221.7-million. Government revenue generated by tourism included $6.9-million in local sales tax receipts and $9.8-million in state sales tax receipts. There are an estimated 1,680 tourism jobs in the county.
Mayo stated, "The tourism industry in Tuolumne County is very much alive and doing very well. Hotel taxes increased in both the county and city."
Mayo stated she anticipates more strong numbers when the 2016 report is completed, noting that there have been new developments like the Rush Creek Lodge opening and increasing interest in Air BNB rentals.
The Visitors Bureau has been active in promoting the region through videos and other strategic marketing. There has also been continuing interest from journalists outside the area in what Tuolumne County has to offer. They have included representatives ranging from National Geographic to a CNN India documentary about movie-making in California.
Also during her report at the Supervisors meeting, Mayo stated, "One of things that I'm announcing here publicly, for the first time today, is that we are going to be relocating the Sonora Visitors Center to downtown Sonora. We will be right at the light on Washington Street. So, visitors coming up from Stockton Street will see us when they are coming through, and visitors coming along Washington Street, either direction, will see us. We think this is going to bring a lot more foot traffic in."
The current visitors center is located on Stockton Street. The Visitors Bureau also has locations in Groveland and Chinese Camp.