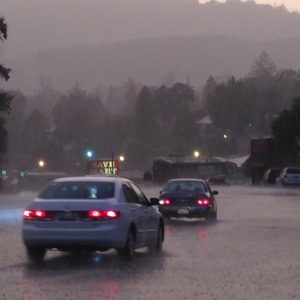 Rain

View Photos
The upcoming weekend weather looks wet for Northern California as a Pacific frontal system will bring rain and mountain snow to the region.
According to the National Weather Service, rain should begin late Friday night or early Saturday morning in the Mother Lode and continue on Sunday. The heaviest rain will likely begin Saturday morning before tapering off in the evening.
Rainfall amounts from a half to over an inch-and-a-half are expected in the Central Valley. One to three inches of rain is expected in the mountains through the weekend.
Half a foot of snowfall accumulation is possible in the Sierra Nevada.
The impacts will include slick roads, possible chain controls, travel delays over mountain passes and possible closures of seasonal mountain passes.
Gusty winds of up to fifty mph are possible over the crest of the Sierra Nevada.
Continue to monitor myMotherLode.com for later statements from the National Weather Service.