Calaveras Sheriff Seeks Info About West Point Shooting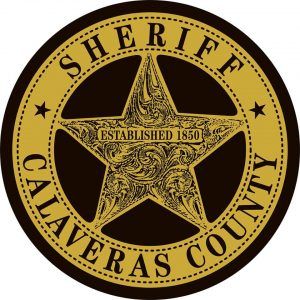 Calaveras County Sheriff's Office

View Photos
West Point, CA — The Calaveras County Sheriff's Office is seeking information about a shooting that happened at around 5pm on Sunday in the area of Main Street in West Point.
The Sheriff's Office responded to a report that a man was shot and yelling for help. Both suspects were gone when sheriff's deputies arrived on scene. Thanks to a description from a witness, the alleged shooter was quickly located nearby in a white pickup truck. 44-year-old John Westfall of West Point was arrested and booked into Calaveras County Jail on $1.15-million bail.
A witness on scene claimed the victim was 37-year-old Richard Harding of West Point. Deputies spoke with Harding's girlfriend, 40-year-old Jami Vierra of West Point, who allegedly became upset and then confronted another witness on scene. The Sheriff's Department reports that Vierra "repeatedly kicked the deputy when he intervened." Vierra was arrested and booked on $5,000 bail.
Anyone with information on Harding's whereabouts should contact the Sheriff's Office's anonymous tip line at 209-754-6030. It is believed that he experienced a lower extremity injury as a result of the shooting.
The Sheriff's Office adds that deputies later searched the shooting suspect Westfall's residence and located numerous items of contraband, so additional drug related charges were added.  No further details are immediately available.