Sonora Caregiver Arrested For Theft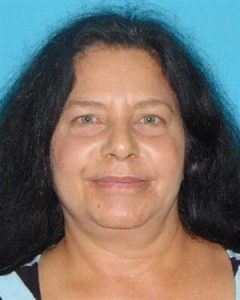 Deborah Martin

View Photos
Sonora, CA – A Sonora woman was arrested for allegedly stealing from her 74-year-old employer.
Deborah Martin, 55, has been a caregiver to an elderly disabled woman for the past six years. Tuolumne County Sheriff's officials report Martin was accused of taking a revolver from the home of her employer but claimed it was because the elderly woman owed her money. Although Martin returned the gun, the elderly woman also noticed other items missing from the home. Sheriff's officials have not identified those items. On Wednesday just before 11:30 a.m., deputies went to Martin's apartment to question her about the missing property.  She refused to let them search her home.
Martin was arrested and booked into the Tuolumne County Jail facing theft/embezzlement of property of an elder. Her bail is set at $20,000.