Mountain Ranch Pot Grow Scene Of An Assault with Deadly Weapon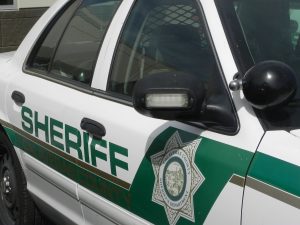 Calaveras County Sheriff

View Photos
Mountain Ranch, CA – Calaveras County Sheriff's officials report deputies arrived on a Mountain Ranch property and heard a woman screaming for help.
Calaveras County Sheriff's officials report that on Wednesday around 2:20 a.m. deputies were called to the 6000 block of Michel Road in Mountain Ranch regarding a person trespassing. Once on the scene, they found a woman calling for help, bound with duct tape and seriously injured.  Sheriff's officials also discovered Kevin Ross, 49, from Sacramento on the property, which had a registered marijuana grow and what appeared to be an illegal Butane Hash Oil processing site.
Sheriff's officials report the pair allegedly had an argument and when the woman returned to the property Ross allegedly ran her over with an ATV, bound her with duct tape, and struck her multiple times with his hands and a handgun. The woman was taken to an area hospital for treatment. Sheriff's official did not have an update on her condition.
Ross was arrested and faces felony charges including assault with a deadly weapon, battery and false imprisonment. His bail is at $140,000. The incident is still under investigation.