Roadside Fires Extinguished On Highway 49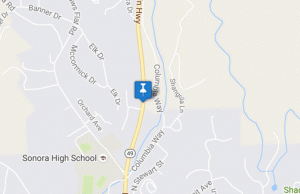 Highway 49 Near Pesce Way

View Photos
Sonora, CA — Firefighters have quickly extinguished two roadside vegetation fires this morning.
One is in the area of Highway 49 and Pesce Way and the other is a short distance away near Highway 49 and Columbia Way. The fires were located by travelers in the area. Fire officials are now traveling further up Highway 49, as well as Parrotts Ferry Road, to make sure there are no additional fires. No more fires have been located to this point.
Investigators are being dispatched to start looking into what ignited the two fires. Traffic is moving freely, but be prepared for activity in the area.