Motorist Runs Over Pedestrian's Legs, Backs Up And Takes Off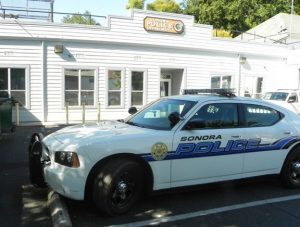 Sonora Police Department

View Photos
Sonora, CA — The Sonora Police Department is seeking the public's help to identify the hit and run suspect.
The crime happened between 1:45 and 2 a.m. Friday on South Stewart Street near the intersection of Linoberg Street. Police report a 22-year-old male victim was struck by a vehicle traveling northbound on South Stewart Street. The force knocked the pedestrian to the ground and the vehicle ran over his legs. The driver stopped but incredibly, police indicate, the driver then backed up, freeing the victim's pinned legs and drove off. Luckily, the man's injuries were not life threatening, although he was hospitalized, according to police.
Police describe the vehicle as similar to a silver 90's model Honda or Subaru four-door.  Anyone with information on the felony hit and run should call the Sonora Police Department at 209-532-8141.