Robbery Suspect Transported To Tuolumne County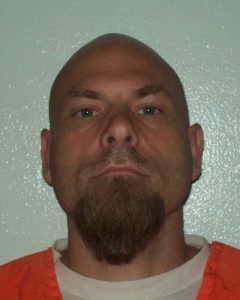 Steven Berrigan

View Photos
Sonora, CA — An inmate serving time at Avenal State Prison in Kings County was transported this week to Tuolumne County Jail due to an alleged crime committed back in 2015.
Steven Matthew Berrigan, 44, is facing charges of robbery, use of force and burglary. The Tuolumne County Sheriff's Office reports Berrigan allegedly hit an acquaintance with a hammer on February 16 of last year in the 18000 block of Omega Mine Road in Jamestown. The Sheriff's Office reports he took off with $400 in cash from the victim's wallet.
Berrigan was since sentenced to Avenal State Prison for an unrelated crime, of which the offense is not immediately clear. Berrigan was legally allowed the right to be transferred back to Tuolumne County to defend himself in court against these additional charges. After being booked into county jail, and then appearing for a court hearing, he was transported to the Sierra Conservation Center outside of Jamestown, where he is currently being held, so that he can be closer to upcoming court dates in Tuolumne County.