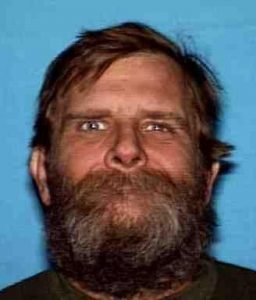 Noel Burch

View Photos
Groveland, CA — The family of a missing man from Groveland and law enforcement are asking for the public's help to hopefully find him.
Tuolumne County Sheriff's Department reports that Noel Burch, 57 has been missing for about ten days and was last seen at the Claim Jumpers gas station in Big Oak Flat on Oct. 16th. His sister says that is how long it has been since she spoke to him last, which is disturbing since she usually speaks with him every few days.  Investigators have contacted Burch's roommate and caretaker, neither has seen him. Sheriff's officials indicate that Burch has a history of mental illness, being diagnosed with paranoid schizophrenia and dementia.  Sgt. Andrea Benson adds, "Noel is known to wander off for a few days at a time but this is the longest he has been missing." However, sheriff's officials stress that all the areas where Burch has been found in the past including his home on Jackass Creek Road have been searched with no sign of him.
Sheriff's officials have released this described of Burch:
 Full beard and long hair
 5'11" tall, 200 pounds
 Blond hair and blue eyes
Burch's picture can be found in the upper left-hand image box.  If anyone has any information on his whereabouts, please contact the Tuolumne County Sheriff's Office at 209-533-5815.