Foreign Tourists Involved In Crash That Shutdown Hwy49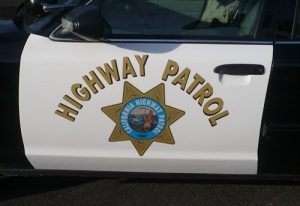 CHP Patrol Car Logo

View Photos
Sonora, CA — Three people, including a Sonora resident and two tourists from France, suffered serious injuries while the evening commute was disrupted by detours following a pile up.
As first reported here, traffic was brought to a standstill after two cars and a motorcycle were involved in a collision last Wednesday on Highway 49 at the O'Hara Drive intersection just before 5 p.m. The CHP reports that Dina Jones, 56, from Sonora in a 1995 Toyota Camry was in the northbound lane waiting to turn left onto O'Hara Drive when her vehicle was rear ended by another Camry driven by Kava Massey, 89, from Paso Robles. The force of the impact propelled Jones' car into the southbound lane where it smacked into a 2015 Harley Davidson Electra-GL motorcycle with two tourists from southern France riding it. The two tourists were ejected from the bike and both landed on the roadway.
The female rider on the bike suffered major injuries and was taken to Doctors Medical Center in Modesto. The male driver of the motorcycle and Jones suffered moderate injuries and were taken to Sonora Regional Medical Center.
The highway was closed for about an hour with motorists being turned around in both directions. Neither drugs nor alcohol were a factor in the crash.