Unemployment Rate Drops In Mother Lode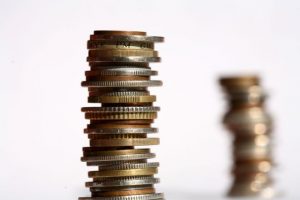 Finance - coins

View Photos
Sonora, CA — The unemployment rate in Tuolumne and Calaveras counties fell last month while the state average remained steady.
The California Employment Development Department reports Tuolumne County's rate was 5.8% in September compared to 6.1% in August. Calaveras County's rate dropped to 5.5% in September compared to 5.7% in August. The State of California's rate remained at 5.5% for the third month in a row.
Counties with the lowest unemployment rate are in the Bay Area with San Mateo at 3.1%, and San Francisco and Marin both at 3.3%. Sectors that added jobs last month were leisure, hospitality, health services and education. Sectors that posted declines include trade, transportation, utilities and finance.