Pile Burning To Start In Stanislaus National Forest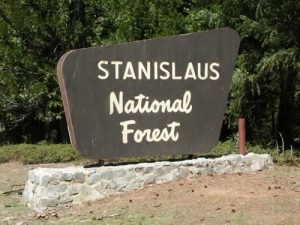 Stanislaus National Forest

View Photos
Sonora, CA — The US Forest Service plans to begin igniting several wood piles this month scattered throughout the Stanislaus National Forest.
Specific areas where piles are located include administrative sites, areas adjacent to roads, along forest boundaries, within the Rim Fire footprint and along transmission and distribution lines. The purpose is to reduce buildup of flammable forest fuels, create defensible space near communities and improve wildlife habitat. Hand and machine piles will be ignited throughout the fall, winter and spring as weather conditions allow. The number of piles ignited daily will depend on weather, fuel moisture and whether it is a permissive burn day.
Spokesperson Clare Long notes that there are around 3,000 piles of wood from Rim Fire cleanup and hazard tree removal.
The Forest Service reports that smoke may be visible along heavily traveled areas like Highway 108, Highway 120 and Highway 4, as well as in nearby communities.