Fire Ban Lifted On The Forest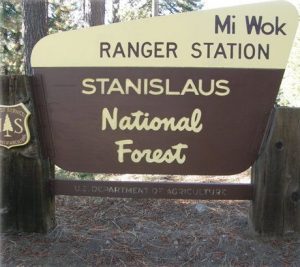 Mi-Wok Ranger Station - Stanislaus National Forest

View Photos
Sonora, CA, – Mother Nature's recent cool down has the Stanislaus National Forest lifting its high and moderate hazard fire restrictions.
Beginning Friday, October 21 a cozy campfire can be lit outside of designated areas within the forest. Forest officials point to lower temperatures, rain and predictions of stable or cooling conditions into the future for lifting the ban.
"The longer nights and shorter days have lowered our fire danger indices," said Forest Fire Management Officer, Dave Updike. "Though fire restrictions are being lifted, overall Forest conditions are still dry and Forest visitors should continue to be vigilant with fire safety. Always use caution when burning, follow all guidelines provided, and maintain control of the fires at all times."
Forest officials caution the public to continue being vigilant when it comes to making sure someone is in attendance when a campfire is burning and that the flames are completely out before leaving a site.