Columbia Elementary Releases Superintendent Bowden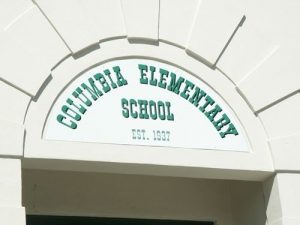 Columbia Elementary

View Photos
Columbia, CA — Without giving a reason, the Columbia Elementary School Board has released Superintendent/Principal Craig Bowden of his duties. It came after a closed session meeting Tuesday evening.
The CUSD Governing Board voted to release Bowden, "without cause," according to a letter sent to Columbia Elementary parents.
The letter adds, "The Board is proceeding with bringing in administrative support for the district. All staff has been informed of this decision…Our first priority is to continue to provide the best possible educational experience for your children."
The next in command is Assistant Principal Nicki Lamm. Bowden was hired in April of 2015 to replace the retiring John Pendley. Bowden had reportedly recently received a pay raise and will still receive the remainder of his contracted salary.
We'll pass along additional information as it becomes available.