San Jose Men Caught Stealing Jewelry In Sonora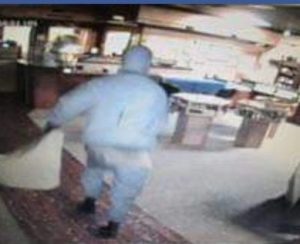 Sonora Burglary Arrest

View Photos
Sonora, CA — Two men were captured by the Tuolumne County Sheriff's Office after allegedly stealing $32,000 worth of jewelry Sunday evening.
A Corporal with the Sheriff's Office pulled over a Dodge truck that went through a red traffic light at around 7:30pm at the intersection of Mono Way and Hess Avenue. The driver, 42-year-old Jason Fallon of San Jose, had a suspended license and was in possession of 18 grams of methamphetamine. The passenger, 32-year-old Steffan Noland, also from San Jose, was in possession of four grams of methamphetamine. In addition, Noland had two outstanding warrants for his arrest in relation to theft, drugs, weapons and the illegal use of a siren on a vehicle.
Around the time of the traffic stop, deputies responded to a burglary alarm a short distance away at the Diamond Concepts Jewelry Store on Mono Way. The business had been forcibly entered and $32,000 worth of jewelry was missing.
The jewelry was located in the vehicle of Fallon and Norland, as well as burglary tools, drug paraphernalia, a stun gun, replica guns, police raid vests and body armor, police scanners, face masks and police labeled clothing. Both men were booked into Tuolumne County Jail and now face a new list of charges.