TUD Candidates Take The Stage Again Tonight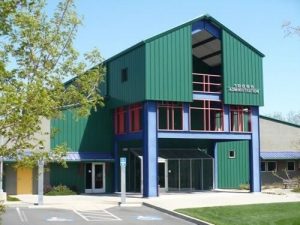 TUD Building

View Photos
Sonora, CA — In synch with ballots arriving this week in local mailboxes a candidates' forum tonight in Sonora provides the public with another chance to hear from those seeking seats on the Tuolumne Utilities District Board of Directors (TUD).
Beginning at 6:30, the Tuolumne County Farm Bureau spearheads this latest information-gathering round for voters. The forum is being held in the fourth-floor county board of supervisors chambers at the government center (2 S. Green St.). Following an initial reception, where members of the public may speak one-on-one with those in attendance who are running for the three open TUD board seats, the candidates, beginning at 7 p.m., will make presentations — and subsequently take questions from the audience.
Executive Director Elena Linehan notes, "The TUD board makes decisions about our water delivery system, treated water, and raw water for agricultural irrigation. This is an opportunity to hear from the people who will become the decision makers." She adds that the event is not a debate and the bureau would not formally be endorsing any of the candidates.
This year, six candidates are vying for the open slots. Three, Kent Johnson, Ron Kopf and John Maciel, are incumbents. Also running are David Axelrod, Barbara Balen and Bob Rucker. The bureau confirms that all of the candidates indicated they will be at the event.
As reported here, Clarke Broadcasting hosted a forum last month that was attended by five of the six candidates. It was broadcast on KVML and through livestream on myMotherLode.com, where it may still be accessed here.