Six Arrested For Illegal Grow Estimated At Over $2.6 Million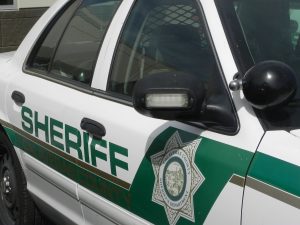 Calaveras County Sheriff

View Photos
San Andreas, CA – An illicit marijuana grow estimated as being worth over $2.6 million was eradicated by Calaveras County enforcement officials, who also arrested six in connection with cultivating it.
According to Calaveras Sheriff Rick DiBasilio, the grow, after being discovered through air reconnaissance, was found to have never been registered. "So [enforcement personnel] got a search warrant…and [last] Friday, went in and served the search warrant. We ended up eradicating about 750 plants and about 150 pounds of processed marijuana," the sheriff shares. The location was reported to be at 2500 Spruce Creek Road in Railroad Flat.
There were also numerous code and environmental violations.
Arrested at the scene for felony illegal cultivation of marijuana for sale was a couple with a San Jose address. The woman is Thu Le Tu, 59, and her partner is Ho Lam, 66. Four other men also face the same charge. Three of them have addresses listed as being in Worchester, Mass. They are Du Tran, 56, Tin Son, 47, and Huy Nguyun, 45. The other man, Tien Nguyun, 59, is listed as being from Staten Island, New York. Lam and Tien Nguyun were additionally charged with a misdemeanor count of resisting arrest.
Bail for each of the six was set at $20,000; all were released on bond.