Barrels, Brews & Bites Features Over 30 Wineries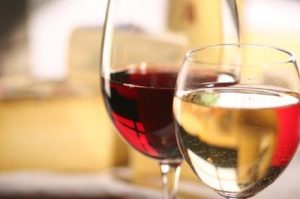 Wines in glasses

View Photos
Sonora Sunrise Rotary will present the annual 'Barrels Brews and Bites' this Saturday at Railtown 1897 in Jamestown from 2 – 5 PM.
John Maciel, Sonora Sunrise Rotary President-Elect, was Wednesday's KVML "Newsmaker of the Day".
Barrels, Brews and Bites is described by Maciel as a "tasty event". Home brewers and local winery's will present their finest selections paired with gourmet bites. Participants will enjoy the shade of the giant oak trees while listening to live music and tasting to their heart's content. In the case of rain, there will be plenty of tents and canopies set up to keep everyone dry.
According to Maciel, "This is the perfect event for couples and groups that include wine and beer lovers. Beer lovers will each get a vote to help determine the 'People's Choice Award' winner."
Tickets are $55 and are available online today at www.barrelsbrewsbites.com or can also be purchased at the door. All of the proceeds will go to the Sonora Sunrise Rotary Foundation and enable the continued support of many community and international projects and needs.
"With over 30 Wineries being represented, 16 Home Brewed Beers and food pairings by Special Events Catering, this will be a leisurely afternoon of tasting to your heart's content." said Maciel. "The wine or beer glass is yours to keep".
Designated drivers are welcome to attend for a discounted price of $20.
From the earliest days of the organization, Rotarians have been concerned with promoting high ethical standards in their professional lives. One of the world's most quoted statements of business ethics is The 4-Way Test, which was created in 1932 by Rotarian Herbert J. Taylor when he was asked to take charge of a company that was facing bankruptcy. The 4-Way Test has been translated into more than a hundred languages and published in thousands of ways.
The 4 Way Test:
1. Is it the TRUTH?
2. Is it FAIR to all concerned?
3. Will it build GOODWILL and BETTER FRIENDSHIPS?
4. Will it be BENEFICIAL to all concerned?
The Sonora Sunrise Rotary Club is a 501(C)3.
The "Newsmaker of the Day" is heard every weekday morning at 6:45, 7:45 and 8:45 on AM 1450 and FM 102.7 KVML.