Fisherman Phelps Remains Missing: Search To Scale Back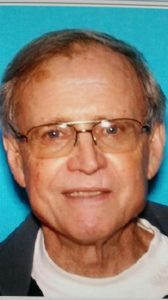 Breck Phelps

View Photos
Tuolumne County, CA — Fisherman Breck Phelps is unfortunately still missing following an intense day four search.
Search and rescue teams were on scene near Donnell Vista yesterday from surrounding counties like Calaveras, Alpine, Fresno and Stanislaus. A Blackhawk Helicopter from the National Guard, and CHP Helicopter, flew overhead, while the Tuolumne County Sheriff's Office Search and Rescue Swift Water Technical Team repelled into the water and crevices looking for any signs or clues. However, Phelps could not be located. The Sheriff's Office reports that the active search will now be scaled back. Although there is no indication of criminal involvement, as standard protocol, the case is being handed over to the Detective Unit to open up a missing person case. Anyone with information about the missing man is encouraged to contact the Sheriff's Office at 209-533-5815.
Phelps left to go fishing either last Friday or Saturday. A friend located his car over the weekend parked along Highway 108 about ¼ mile from the Donnell Vista Point. It was parked near a trail that Phelps had used previously when going fishing.