Summerville Briefly Put On Lockdown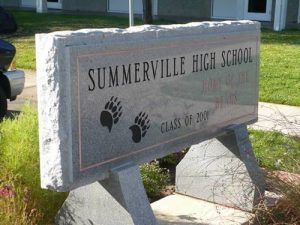 Summerville High School

View Photos
Tuolumne, CA — Summerville High School was briefly put on lockdown status this morning, with students ordered to stay in place, according to the Tuolumne County Sheriff's Office.
Sgt. Andrea Benson reports that a student was reportedly "enraged and yelling at staff" near the main office, and making threats. The student then left campus and was soon located by the Sheriff's Office.
Sgt. Benson indicates the school was initially put on lockdown status, as a precaution, but it was quickly lifted, and all of the students are safe. There were no reports of the suspect having any weapons. No additional information is immediately available.