Update: Missing Man Near Donnell Vista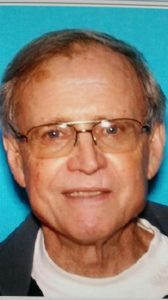 Breck Phelps

View Photos
Update at 5:45 p.m.: Search and rescue teams continue to search for Breck Phelps, reported missing since this weekend when he left to go fishing.
According to Tuolumne County Sheriff's spokesperson Sgt. Andreas Benson, on Monday several teams joined the mission, including additional search and rescue members throughout the state, as well as dog teams, the National Guard Black Hawk helicopter and numerous CHP helicopters.
"The helicopters were grounded towards the latter part of the afternoon due to intermittent snow and rain. The Search and Rescue teams remained in the area and continued. [They] are expertly trained to search during inclement weather. This evening they will use the additional assistance of a helicopter using infrared thermal imaging," Benson stated. She adds that it is not currently snowing or raining in the search area but rescuers are having to battle fog in the canyon, which can limit visibility.
Original story posted at 6am: Tuolumne County, CA — The Tuolumne County Sheriff's Office is looking for a missing fisherman.
68-year-old Breck Phelps headed out to go fishing either on Friday or Saturday, but did not return, according to the Sheriff's Office. A friend became worried and drove out to the Donnell Vista Point yesterday where Phelps likes to hike to the river and fish, and found his vehicle, a 2007 Nissan Versa, parked 1/4 mile west of the vista point.
The Tuolumne County Sheriff's Office Search and Rescue Team responded to the scene, as well as a CHP H20 helicopter. The missing man's phone had been powered down so he was unable to be tracked by officials. Additional search teams will arrive this morning from Stanislaus, Calaveras and Contra Costa counties. In addition, there will be six dogs available and a boat to search the reservoir. Phelps is 5'10″, 175 lbs., with gray hair and blue eyes.