Economic Development Grant Dollars Coming To Mother Lode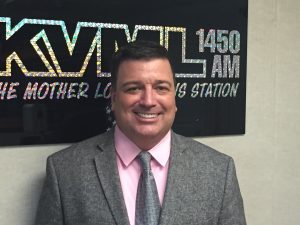 Larry Cope

View Photos
Through a variety of sources, a combined $550,000 in grants is coming to the region.
Larry Cope, who oversees the Tuolumne County Economic Development Authority and the Central Sierra Economic Development District, reports that three sizeable grants are coming to the Mother Lode.
A $50,000 US Department of Agriculture grant will help small business development in Tuolumne and Calaveras counties. The funding will go to the Alliance Small Business Development (SBDC) and its partners.
A $250,000 grant will go towards Butte Fire recovery. Notably it will establish a business resource center in San Andreas to help rebuild the Calaveras and regional economy. Partners in the effort include the Calaveras County Chamber of Commerce and the California Association of Local Economic Development. It includes the creation of a mini innovation lab, incubator and meeting and office space. There will also be training and support services.
A $250,000 federal EDA grant is going to the regional Central Valley Ag Plus, which the Central Sierra Economic Development District is one of four founding organizations. The group covers 28 counties. It is a food and beverage manufacturing consortium and the money will help carry out the implementation of an "Investing in Manufacturing Communities Partnership" program. It is designed to advance food and beverage manufacturing in the region.