Inmate Dies After Reportedly Swallowing Meth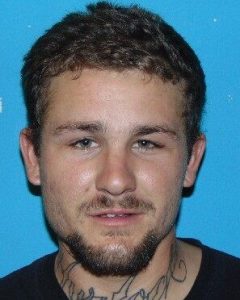 Brandon Perez

View Photos
Modesto, CA — An inmate in Tuolumne County Jail was flown to a Modesto hospital where he later passed away.
The Tuolumne County Sheriff's Office reports that 23-year-old Brandon Perez was booked into county jail on Tuesday by the Sonora Police Department for charges of domestic battery, violation of a domestic violence restraining order, and kidnapping. After completing the medical screening at the jail, Perez was placed into a sobering cell due to alcohol intoxication, and he later went to a county jail cell.
On Wednesday, Perez fell ill and was seen by jail medical staff. He told officials he had swallowed methamphetamine packaged in cellophane just prior to his arrest. Perez was taken to Sonora Regional Medical Center where his condition deteriorated, and was then flown by a helicopter to a Modesto hospital.
Yesterday Perez died in Modesto. The cause of death is under investigation, but no foul play is suspected. The Stanislaus County Coroner's Office is overseeing the death investigation and will complete the autopsy and toxicology screening to determine an official cause of death.