Summer 2016: Tourists Loved Tuolumne County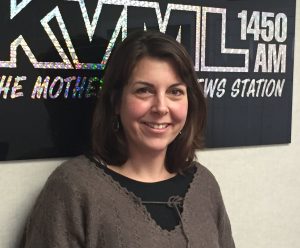 Lisa Mayo

View Photos
The numerous special events this year in Yosemite National Park had a positive affect on the number of tourists who came to visit and stay in Tuolumne County, according to Lisa Mayo.
Mayo, Executive Director for the Tuolumne County Visitors Bureau, was Thursday's KVML "Newsmaker of the Day".
After receiving numerous reports from area lodges and motels, Mayo delivered an optimistic report for area tourism during the Summer months. Mayo continues to expect a busy Autumn for both locals and tourists.
According to Mayo, "With record setting numbers this year in Yosemite, we saw a definite increase in traffic and tourists taking advantage of discovering Tuolumne County. Tourists enjoyed great events in Columbia, Sonora, Jamestown and the numerous camping facilities and hiking trails throughout the Sierra Nevada. We made sure that our visitors were aware of our golf courses, waterfalls and plenty of other things to see and do."
There was a recent rate hike placed at Yosemite National Park. Entrance fees went up from $25 per vehicle to $35.
"Yosemite is a bucket-list destination" said Mayo, "The entrance fee hike did not have any impact on tourists coming through this area. The Park has already seen more visitors this year than any other year on record."
In order to keep the momentum going, Mayo talked about forty separate events available for local and visitors this October. Additionally, the annual "Vacationland" publication is currently being designed and will be available in 2017. Mayo also talked about a brand new website that will be debuting soon.
The current website for more information is http://www.yosemitegoldcountry.com and the telephone number is (209) 533-4420.
The "Newsmaker of the Day" is heard each weekday morning at 6:45, 7:45 and 8:45 on AM 1450 and FM 102.7 KVML.